News
The economics of garbage collection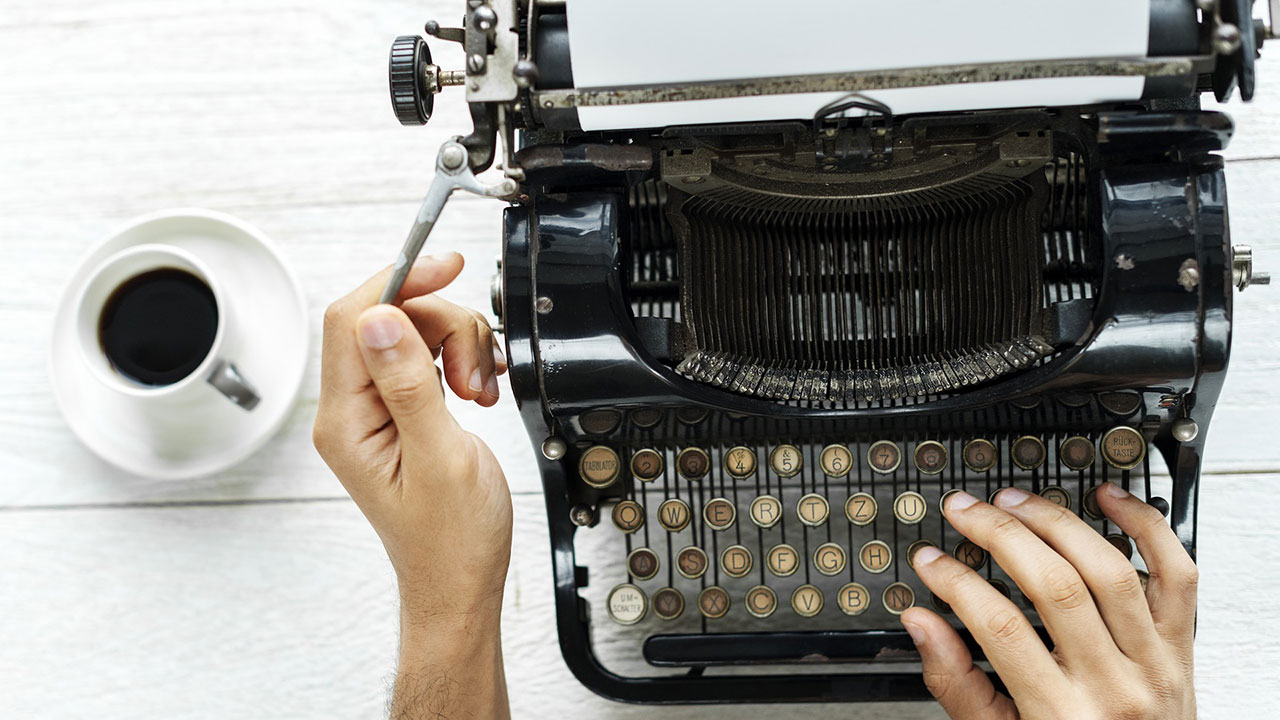 As a former garbage man, I always watch with some interest the fortunes of industrial waste managers.
Back in the late 1990s, I paid my way through university on the back of a garbage truck. Before the disruptive arrival of the automated truck—the job-killing "one-armed bandit" as we called it—garbage collection was a practical—and lucrative—vocation. Sure there were the 3.45am starts, but once the garbage was collected you could knock off.
Garbage collection may be an essential service, but like anything, it pays to have a competitive edge. The garbo who could run and load quickly was well valued; but the garbo who could load, run and drive—the wide-moat garbo, if you will—had the ultimate competitive advantage.
It's much the same for two of Australia's big industrial garbos: Cleanaway Waste Management and Bingo Industries. Both reported this week, and both were hit by the downturn in activity caused by coronavirus.
Cleanaway is a fine operator, says Morningstar's resident garbage analyst Grant Slade, but it is yet to establish a narrow moat, which implies a ten-year competitive advantage. Waste management is a three-stage affair: collection, recycling and disposal. Much like the garbo who can load and run, Cleanaway is good at garbage collection but disposal—where the real money is made—remains its Achilles heel. And crucially, approval of a new putrescible landfill in the key market of NSW is improbable within the next fifty years, Slade says.
Bingo is Australia's leading construction and demolition waste management company. Unlike Cleanaway, it has a narrow moat, which is partly attributable to an earnings mix that skews in favour of post-collection. It also offers the most compelling discount of the two, according to Slade's calculations. "We expect a return to strong earnings growth for Bingo from fiscal 2022 as a cyclical recovery in Australian construction activity forms from calendar mid-2021," Slade says. Read more on his take here.
Bingo Industries (BIN) v Cleanaway Waste Management (CWY) – 1YR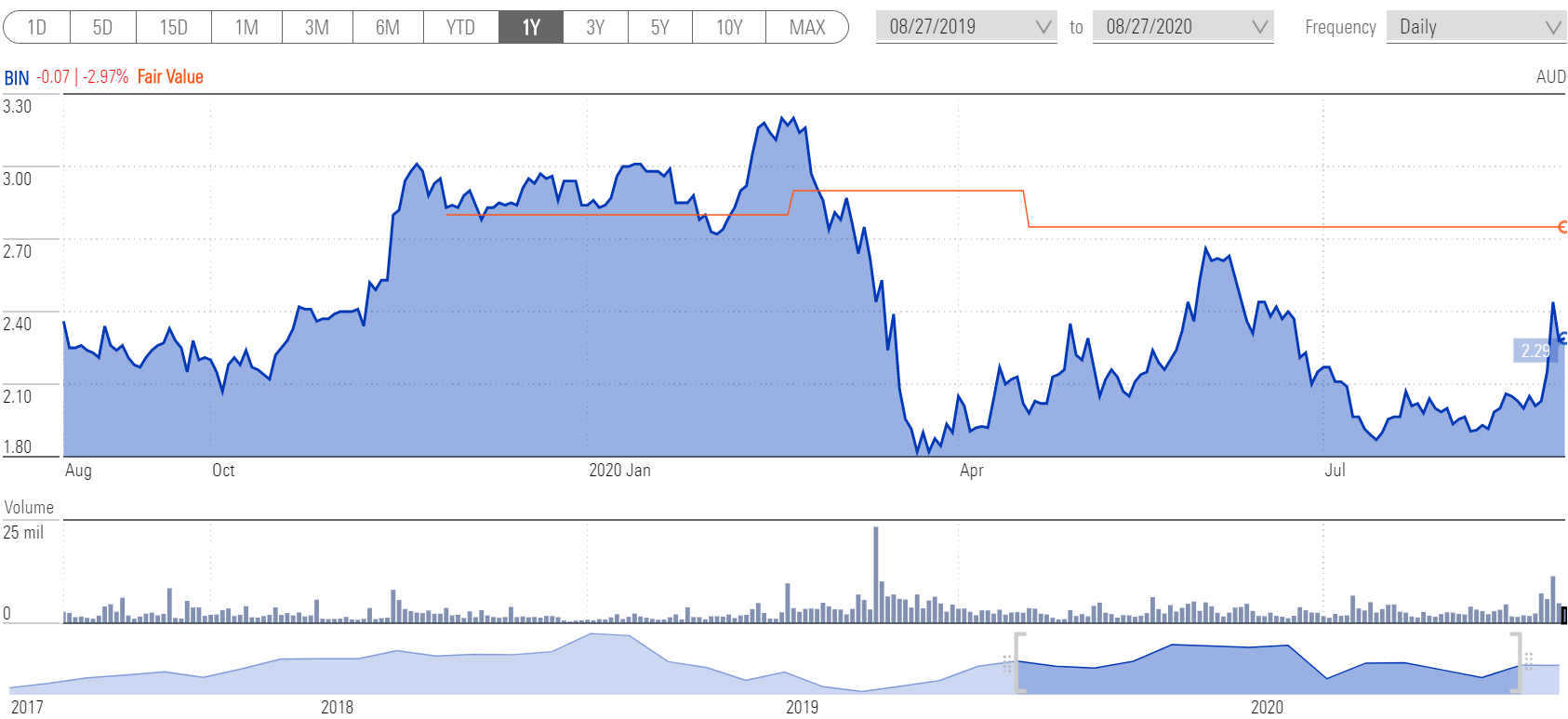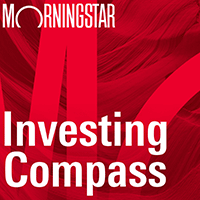 Listen to Morningstar Australia's Investing Compass podcast
Take a deep dive into investing concepts, with practical explanations to help you invest confidently.

Source: Morningstar Premium
In Firstlinks this week, Graham Hand examines the covid rebound and which sectors won and lost—and considers the crucial question: did managers step up and grasp these once-in-a-decade opportunities?
Hand also hears from leading futurist Phil Ruthven, who argues history may well judge the pandemic as much an emotive and financial panic as a health crisis that led to a recession or depression.
"Why can't governments tell their citizens what tiny chances there are of dying from respiratory diseases at large, compared with all other causes of death, and even less from COVID-19 by itself?" Ruthven says. "And why saturate media with 'positive cases' when it is only deaths that matter in the final analysis?"
Elsewhere, Prashant Mehra talks to Morningstar analyst Shaun Ler about the Afterpay result. Ler applauds the result but argues the BNPL star, now worth $25 billion, is overvalued because it remains a finance company and must be valued as such.
Mehra also looks G8 Education and examines why the future is bright for the childcare operator despite a big first-half loss.
Emma Rapaport charts the impact of covid-19 on self-managed super funds. Fewer funds are being set up and trustees are demanding more bang for their buck, a new survey shows.
We assess the result of plumbing supplies company Reliance Worldwide. It turns out DIYers and tradies helped plug some of the covid leaks.
Customers confined to their homes have boosted the fortunes of JB Hi-Fi, Kogan and Wesfarmers, writes Nicki Bourlioufas.
Mark Lamonica reports on the Qantas result and finds out why Morningstar analyst Gareth James has left his fair value estimate for the national carrier unchanged despite the covid turbulence.
In light of stock splits by Tesla and Apple, Morningstar's Ruth Saldanha offers a lucid explanation of the process, why companies conduct them and what they mean for investors.
And finally, in Your Money Weekly, Peter Warnes ponders the hangover in store for markets as Jerome Powell serves up more stimulus plonk.
Visit Morningstar's Reporting Season 2020 coverage. The calendar will be updated daily to connect you with our equity analysts' take on the financial results.
Morningstar's Global Best Ideas list is out now. Morningstar Premium subscribers can view the list here.