News
Earnings wrap: Magellan, JB Hi-Fi and Challenger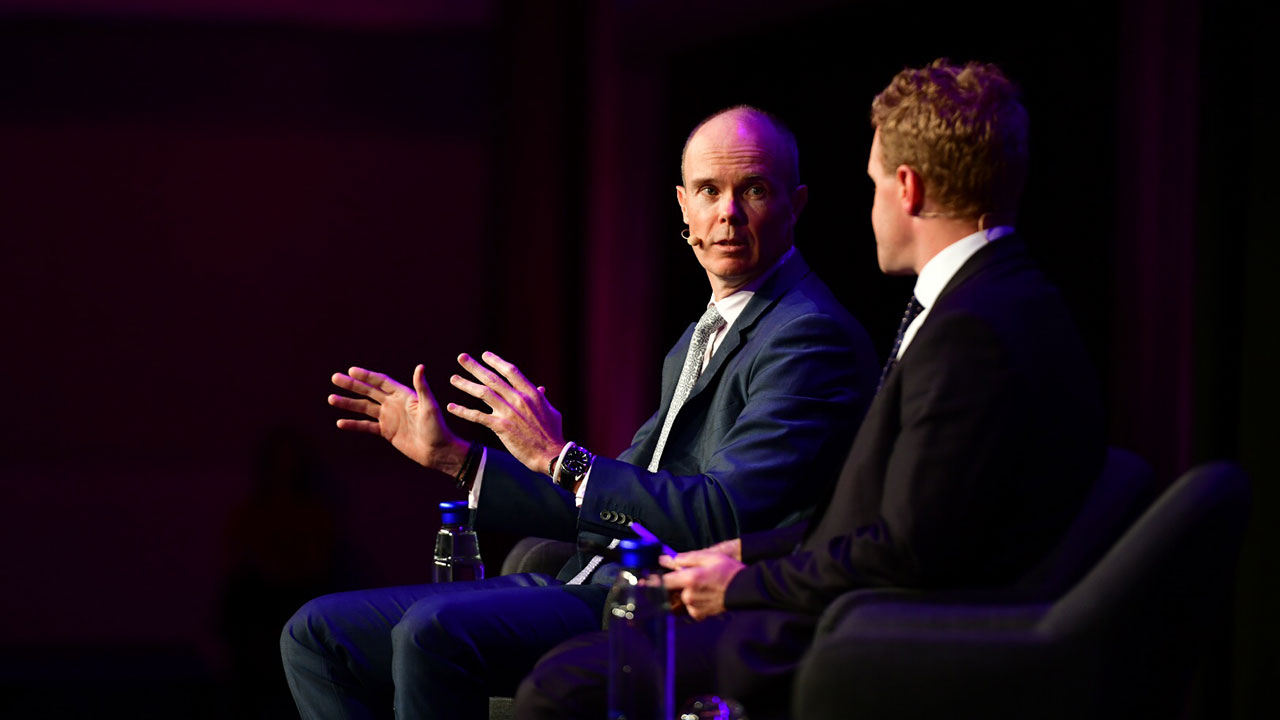 Morningstar has boosted its fair value estimate for Magellan Financial Group after the asset manager posted a stellar end to the year, which included a 35 increase in net profit and the announcement of a 25 per cent increase in funds under management.
The narrow-moated rated fund, led by Hamish Douglass, now carries a fair value estimate of $47, up from $37.50. However, despite lifting his near-term inflow and market return assumptions, the stock screens as overvalued, says Morningstar analyst Chanaka Gunasekera.
Shares in Magellan (ASX: MFG) were in a trading halt at $60 yesterday after the group announced it would raise $275 million to launch a new ASX-listed investment trust. At 3.45pm on Wednesday, Magellan was down 7.45 per cent at $55.37.
Underlying net profit after tax, or NPAT, rose by 35 per cent from the previous year to $364.2 million. Strong second-half equity market performance and exceptionally strong fund inflows drove funds under management to close at about $87 billion, up 25 per cent from last year.
"This helped drive higher underlying EPS of $2.06 per share, moderately exceeding our $2.00 forecast," said Gunasekera.
Gunasekera applauded the firm's ability to beat the benchmark and its peers despite low rates. "Magellan Global returned 20.2 per cent, 17.5 per cent and 16.0 per cent on a trailing one-, three-, and five-year basis--outperforming the MSCI World NTR Index and its 9 per cent performance objective."
The fiscal 2019 dividend of $1.852 per share was also higher than his forecast of $1.80.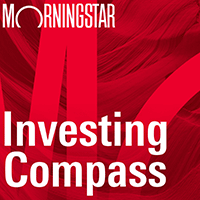 Listen to Morningstar Australia's Investing Compass podcast
Take a deep dive into investing concepts, with practical explanations to help you invest confidently.

Gunasekera said higher expected growth of funds under management was the key driver of the fair value estimate increase, although he says it will be hard to sustain.
"We expect average FUM to grow by a CAGR of 14 per cent in the next four years to $128 billion in fiscal 2023 from $76 billion in fiscal 2019. This compares with our previous four-year CAGR forecast of 11 per cent," he said.
"Unlike many of its peers, the strong risk-adjusted performance of its core funds and deep distributional relationships has allowed the company to rapidly grow FUM. However, as the business matures, we think it unlikely Magellan can continue growing average FUM at the outstanding 25 per cent CAGR achieved over the last four years to fiscal 2019."
"Our fair value estimate implies a fiscal 2020 forward P/E of about 20 times and a dividend yield of about 4.5 per cent. There are some signs Magellan won't achieve the stellar FUM growth it has in the past. As at 30 June 2019, rolling 12-month client inflows had slowed to around 5.3 per cent from 9.7 per cent at end June 2016.
"Notwithstanding, its one-year forward P/E has expanded significantly from about 19 times in June 2016 to about 26 times today, while the dividend yield has fallen to 3.5 per cent from 4.0 per cent over the same period."
Full analyst report: Magellan's Remarkable FUM Growth Prompts a Lift in FVE, but Shares Look Overvalued
JB Hi-Fi surges despite weak sales outlook
JB Hi-Fi shares surged to a record high this week after the electronics and whitegoods retailer lifted full-year profit 7.1 per cent to $249.8 million - and flagged more to come.
JB Hi-Fi (ASX: JBH) said on Monday that revenue for the 12 months to June 30 rose 3.5 per cent to $7.1 billion, with Australian stores the stand-out performers as customers splashed the cash at end-of-tax-year promotions.
Games, smart home devices and fitness devices performed strongly as the group's largest business lifted sales 4.1 per cent to $4.73 billion.
Comparable Australian sales rose 2.8 per cent and the only downside to the June success was, chief financial officer Nick Wells said, that JB Hi-Fi started the 2020 financial year low on some stock.
July sales suffered as a result but JB-Hi-Fi has nonetheless flagged FY20 group sales of $7.25 billion - an increase of about 2.2 per cent.
Morningstar analyst Johannes Faul said the results were broadly in line with his estimates. However, he was surprised by management's weak sales outlook for FY20, which was well below his previous forecast.
Faul's fair value estimate is unchanged at $24.50, which makes it materially overvalued at current prices. At 4pm on Wednesday, it was up. 0.40 per cent at $31.11.
Faul says operating margin growth will be hard to achieve for JB Hi-Fi in the long term.
"To strengthen its positioning as a price leader, we expect the company to pass on cost savings to customers via lower prices," Faul says.
"Our long-term EBIT margin forecasts are unchanged at around 5 per cent, with the group's reported margins up only 12 basis points to 5.3 per cent in fiscal 2019.
"Dividends of $1.42 for fiscal 2019 were slightly ahead of our $1.40 estimate. We expect the dividend payout ratio to be maintained at around 65 per cent and we forecast a dividend yield of 5 per cent at current prices, or 6 per cent at our fair value estimate."
Full analyst report: JB Hi-Fi Guides to Lacklustre Sales Growth in Fiscal-Year 2020, but the Market Is Unfazed
Challenger fair value intact but Hayne pain persists
No-moat Challenger's fair value estimate is unchanged at $8.20 per share following an in-line fiscal 2019 result.
Morningstar analyst Chanaka Gunasekera said Challenger's (ASX: CGF) underlying net profit after tax, or NPAT, of $396 million was slightly below his forecast of $398 million but generally in line with management's outlook provided at the investor day in June.
The retirement-focused investment manager said low rates, uncertainty and a loss of trust in the wealth industry had hurt its full-year result, with domestic annuity sales dropping and adviser churn increasing amid compliance and remediation concerns.
"We expect these challenges to persist in the next few years," Gunasekera says. "This may weigh on sentiment toward the company.
"However, Challenger is also well placed to benefit from longer-term demand for pooled annuity products, driven by aging demographics and the increasing transfer of funds to the retirement phase of superannuation. Annuity sales in Japan should also increase in fiscal 2020 from its new agreement with MS Primary.
Gunasekera argues the company is moderately undervalued at the current price of $6.66 per share. At his fair value estimate, Challenger has a fully franked fiscal 2020 dividend yield of 4.3 per cent.
In late trade on Wednesday, Challenger was up 3.63 per cent at $6.90.
Full analyst report: Challenger's Fair Value Estimate Unchanged With in Line Fiscal-Year 2019 Results
Morningstar reporting season calendar
Morningstar has compiled a list of more than 100 companies that will release earnings results during the August Reporting Season.
We'll update this list daily with links to research notes from our Morningstar equity analyst team.